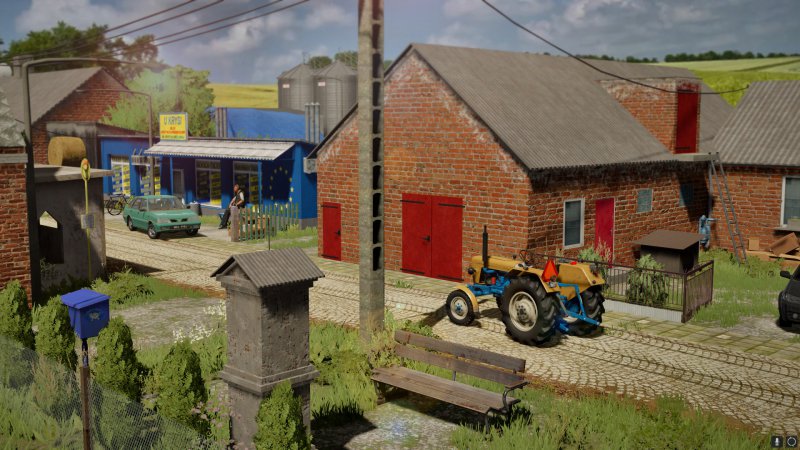 FS22 Chmielinko


Mod for Farming Simulator 22
Description
FS22 Chmielinko
Witaj w Chmielinku!
Jest to malutka fikcyjna mapa w Polskim klimacie, która zawiera:
– 7 pól
– Skup Zboża
– Skup Słomy
– Sklep "u Krysi"
– Stację Wapnowania
– Handlarza Zwierzętami
– Sklep Maszyn "Agroma"
Mapę należy wypakować (otworzyć ten pobrany plik i przerzucić znajdujący się tam folder do "mods")
Nazwa pochodzi od rzeczywistej wsi położonej w Województwie Wielkopolskim.
UWAGA! Mapa nie posiada gospodarki, więc dla tych, którzy nie potrafią budować jest do pobrania gotowy save zbudowany przeze mnie poniżej:
Jest to moja pierwsza mapa i jest pare niedociągnięć, korzystałem z prefabów (niektóre rzeczy powyciągałem też z innych map), ale mam nadzieje, że wam się spodoba. Moim celem było stworzyć jak najmniejszą mapę z zadbaniem o szczegóły w jak najkrótszym czasie (czas tworzenia jej to niecałe 3 tygodnie) i myślę, że mi się to udało. Nie wiem też dlaczego mapa waży aż 900 mb xD, więc przepraszam za to i obiecuje poprawę.
Report abuse or broken download link