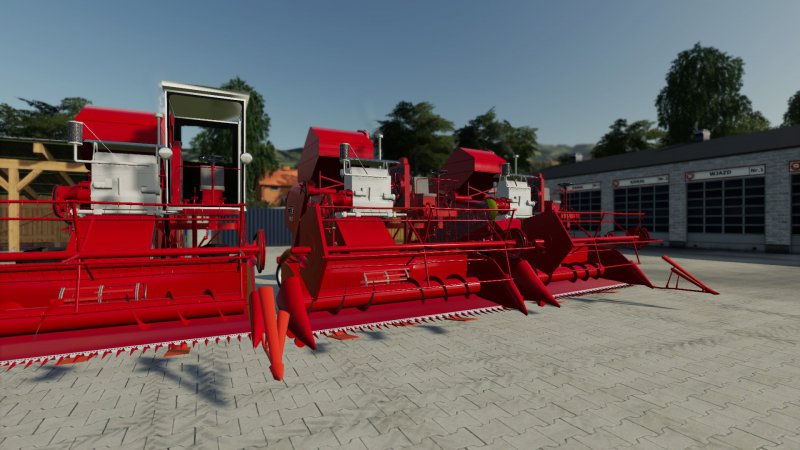 FS19 Vistula KZB 3 v0.7


Mod for Farming Simulator 19
Description
FS19 Vistula KZB 3 v0.7
Poprawiona Vistula zgodnie z obietnicą, na koniec września 😃
Changelog:
-Dźwięki zmienione na ścieżkę mono
-Zmienione kolizje (na gracza działają poprzednie i nowe, na pojazdy tylko nowe nwm dlaczego tak xD)
-Kombajn został przeskalowany
-Nowa kabina
-Sieczkarnia
-Ciemniejszy kolor
-Naklejki na tyle kombajnu
-Koła mają już specular + 2 typy tylnych kół
-Workownica ma już model (wciąż nie działa)
-Poprawiony smooth shading gardziela, rury i kilku ruchomych elementów
-Poprawione animacje zboża w hederze (będą dalej poprawiane)
-Poprawione wysypywanie (działa z każdą przyczepą w której fill volume nie jest znacznie wyższy niż rura.
-Dodana osłona boczna
Przez następny miesiąc postaram się poprawić ostatnie błędu modelu i wyczyścić log aby Vistula była gotowa do wejścia na MH. Jak zostanie czasu to poprawię wybór konfiguracji, to co wspomniane w changelog`u V.0.7 i ewentualnie dodam konfiguracje koloru.
Report abuse or broken download link