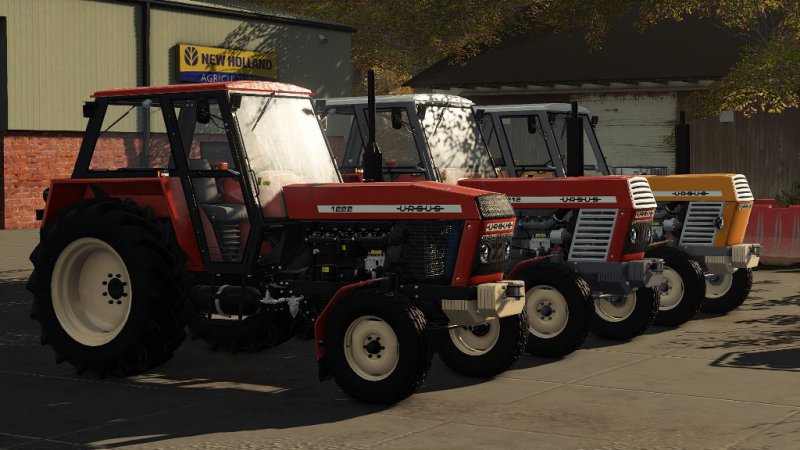 FS19 Ursus 6Cyl Pack


Mod for Farming Simulator 19
Description
FS19 Ursus 6Cyl Pack
Witajcie moi drodzy. 🥰
Taki mały prezent ode mnie na święta. Wszystkie 6stki Miałem dzień wolny więc je popakowałem i up'nąłem. Trzeba rozpakować i można testować 🙂 Jak będzie czasu to je wrzucę na mh jak je popoprawiam. Ale to nie prędko, więc mam nadzieję, że będziecie happy 😉
Arikson
– Dziękuję po raz enty 🙂
Wesołych Świąt!
A package of 6-cylinder Ursus tractors with four-wheel drive (1204/1214/1224/1604/1614).
Basic version price: 49.500
Power: 120-155 hp
Category: Small tractors
Top speed: 34 km/h or 42 km/h
The mod has the following configurations:
-Model and engine power
-Gearbox speed
-Frontloader console
-Tire size and width, and rim type
-Weights or front linkage
-Cabin equipment
-Rear fenders
-Type of cockpit
-Type of steering wheel
-Wheel weights
-Type of roof
-Door type
-Cabin window type
And the ability to choose a color of:
-Masks and fenders
-Engine with a cabin
-Felg
-The roof
-Front weights
-Wheel weights
Enjoy!
Report abuse or broken download link