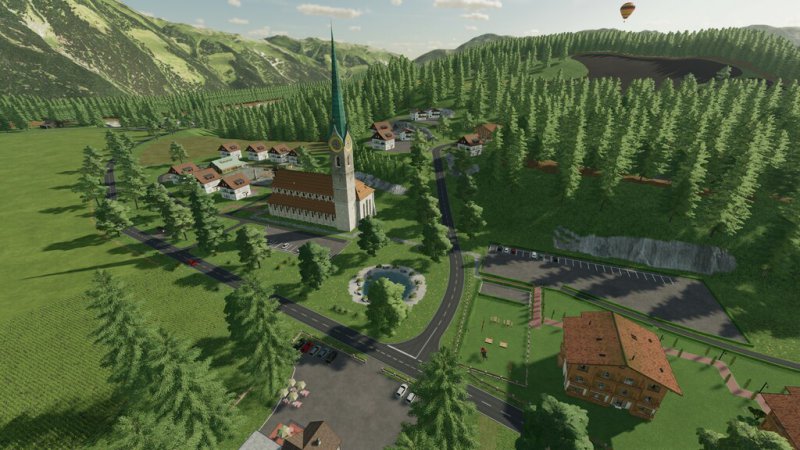 FS22 Ossiacher Tal


Mod for Farming Simulator 22
Description
FS22 Ossiacher Tal
Hello and welcome to my first map I hope you have fun let yourself be surprised
Welcome to the Ossiacher Tal map.
The map was created from my home country Austria (Carinthia).
The terrain and path structure corresponds to the nature of my homeland.
On the map you will find 46 fields, 4 meadows and 4 forest areas, which are divided into large and small
split sections.
You will find a quaint village with a farmers market where you can sell products from the farming and productions.
A biogas plant, inn, supermarket, agricultural trade, fish farm and sawmill were installed as production and sales outlets.
In addition, a building site is prepared for free disposal.
As a player, you get a starting courtyard with 2 fields and various vehicles and machines
On the farm you will find various silos, workshop, hay storage and 3 wedge silos
The stables for horses; Cows, pigs and chickens are also installed on the farm.
The stable for the sheep and the cow pasture are located just outside.
You can take water from the lakes and rivers
leer
Report abuse or broken download link