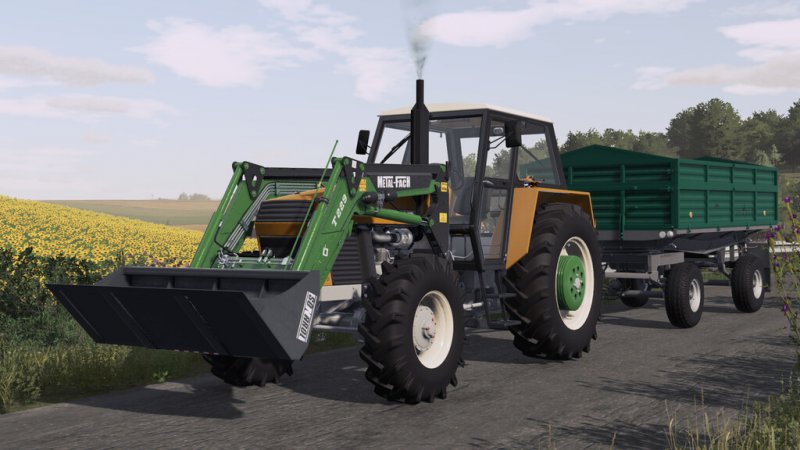 FS22 Metal-Fach T229


Mod for Farming Simulator 22
Description
FS22 Metal-Fach T229
The Metal-Fach T229 front loader is designed for owners of tractors in the 45-135 hp power range.
-Price: 6800 $
-Weight: 550 kg
*Colour configuration
*Safety frame configuration
Please note that the loader only attaches to a dedicated loader console.
To change this, you must change the jointType in the attachable section from "attachableFrontloaderT229" to "attachableFrontloader".
Note that it will then not visually match the tractor.
A tractor that has a dedicated console:
https://www.farming-simulator.com/mod.php?lang=pl&country=pl&mod_id=276467&title=fs2022
Report abuse or broken download link