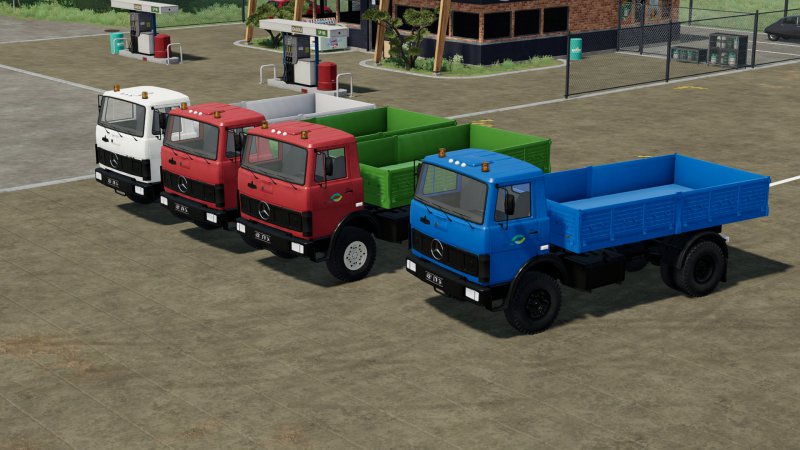 FS22 Mercedes Benz 817 "Eurovia"


Mod for Farming Simulator 22
Description
FS22 Mercedes Benz 817 "Eurovia"
Mercedes Benz 817 (zamontowany na oryginalnym podwoziu MAZ) do FS22:
W tym modzie znajdziesz logo firmy, o której mowa, a także płytkę FR starej generacji (czarna płyta)
Mod jest w 100% funkcjonalny; Sygnalizatory/światła/silnik działają idealnie
PS: To modyfikacja jednej z moich kolaboracji z moim angielskim przyjacielem, którą zaadaptowałem w wersji FR (oryginał w wersji COLAS UK)
/!\ CIĘŻARÓWKA JEST W KATEGORII /!\
Jest drobny błąd w wyborze kół, koła Man miały problem z eksportem między i3D a Giants. Nie wyklucza to zabawy z modem, ponieważ dostępna jest inna konfiguracja kół.
+Światła bez tekstury
Jakakolwiek konwersja lub ponowne przesyłanie jest zabronione.
W międzyczasie ciesz się ;-) i dobrą grą dla wszystkich!
Credits
BASTI1_VHE, FCC Modding, SSha Modding, MERCEDES BENZ 817
Report abuse or broken download link