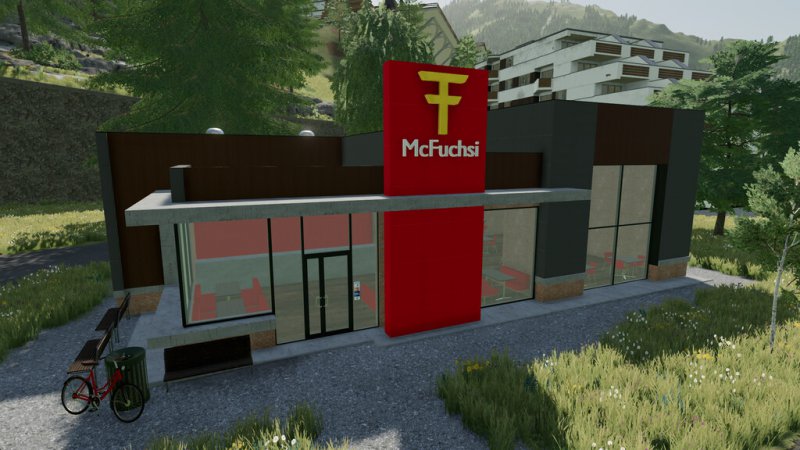 FS22 MC Fuchsi


Mod for Farming Simulator 22
Description
FS22 MC Fuchsi
Are you missing the right meal after a hard day on the field? Then you now have the opportunity to dine in a branch of the new MC Fuchsi fast food chain.
The building can be entered through animated doors and is equipped with attractive seating from the inside, lights are switched on automatically at night.
In addition, you can also sell your farm-produced goods there.
Incoming goods:
Potatos, Eggs, Milk, Flour, Bread, Cake, Butter, Cheese, Sugar, Honey, Sunflower Oil, Canola Oil, Olive Oil, Raisins, Grapejuice, Lettuce, Tomatos, Strawberrys, Chocolate, Cereal
Shop Category: Placeable/ Production/ Selling Points
Price: 55000 $
Report abuse or broken download link