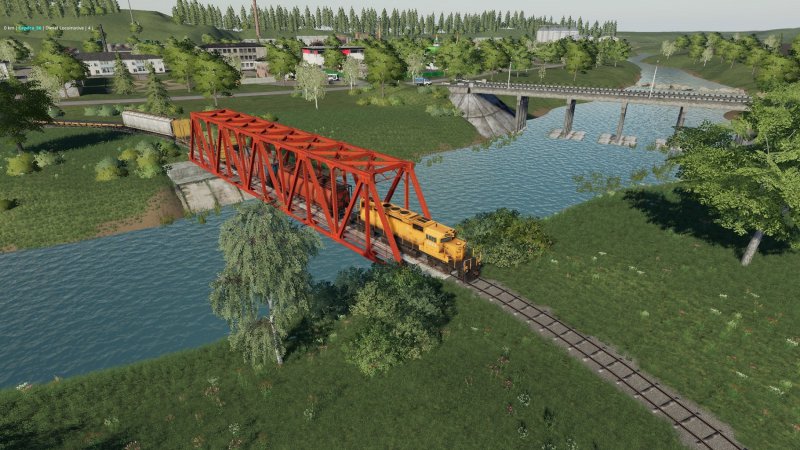 FS19 Map Village Yagodnoe v2.2.0.0


Mod for Farming Simulator 19
Description
FS19 Map Village Yagodnoe v2.2.0.0
Map "Village Yagodnoe" created on the real area based on the village where the author was born and grew up in the Perevozsky district of the Nizhny Novgorod region.
– The card is made by default, nothing more.
– There are 65 fields on the map.
– There are animals.
Added/changed v2.2.0.0:
– 1. Railway road around the perimeter of the map with 5 stores and sales triggers, also locomotive;
– 2. Changed sites, now each field is a single piece. Thus, errors with the display of the sown crop and contracts are excluded;
– 3. Reworked contracts for the delivery of goods, now everything is clear where and where;
– 4. FS19_Yagodnoe_PakObjekt mod Now sewn into the map so you need to remove it!;
– 5. Trigger the sale of all fixed and tested!;
– 6. Added cranes for loading timber;
– 7. Afforestation, map of the trees cleaned up a little, thereby given the opportunity of planting trees, tried 6 pallets plant, no problem;
8. Lots of stuff.
You need to start a new game!
Report abuse or broken download link