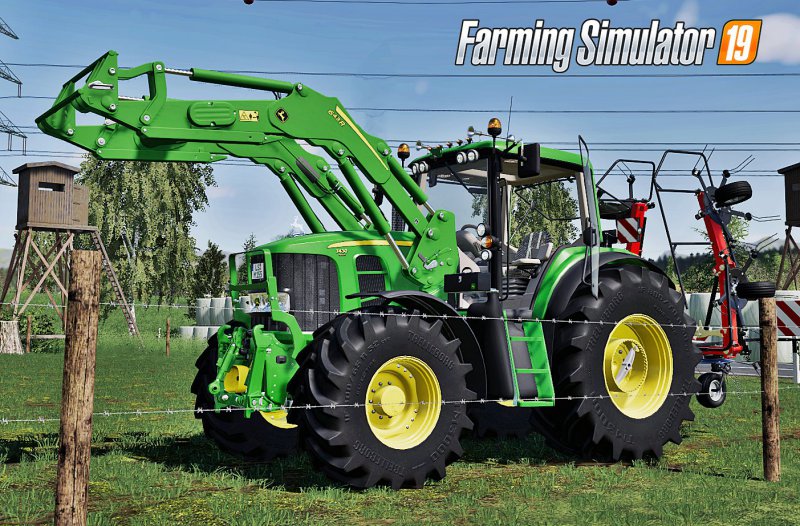 Featured
FS19 John Deere 7430/7530 Premium


Mod for Farming Simulator 19
Description
FS19 John Deere 7430/7530 Premium
Hello Farming Simulator 19 players!
I presenting my next project-John Deere 7430/7530 Premium Series for FS2019. This mod is the completely under standards FS19!
Mod has many configurations, animations, Interactive Control script(IC) , UDIM textures and new more real sounds.
I spent a few weeks on this mod.I hope you will like the mod and and you'll appreciate my effort.
Have a nice game!
John Deere 7430/7530 Premium Features:
– UDIM Textures
– Washable and Wearable
– Interactive Control (IC)
– Opening doors and back window (IC)
– Animated joystick
– Movable front axle
– RDA in wheels
– 4 types Tires —> Trelleborg, Michelin, Mitas and Continetnal
– Seat suspension
– Doors configuration —> Normal and Panoramic
– Warning Sings configuration
– Configuration selection —> front weights or front hydraulics
– 4 types Front Loader Consoles —> John Deere, Stoll, Hauer and Aloe (Trima/Quicke)
– 37 types wheels configurations
– 2 types engine power versions —> 7430 and 7530
– Pedals animation in the cabin
– Interior light
– Exhaust configuration —> Normal and Chrome
– GPS configuration
– N-Sensor configuration
– Foldable Warning signs (IC)
– Terminals configuration
– Movable Revers Swith
– Number plates configuration
– Working lights, turn signals, brake lights
– Displays animated
– Animation Steering Column (IC)
– Animated hydraulic
– Horn trumpers and Top Lights Konfiguration
– Animation wipers
– And more other features…
*** No errors in LOG!!! ***
*** IMPORTANT —> The mod was tested on the latest version of the game!!! ***
*Please keep only my download link and don't upload this mod on other hosts!
*Please don't release edit this version mod!
*The ban on taking the mod to other forums with changed content post!
Credits
Daguer3D, MB3D
IC Script: Manuel Leithner, Rockstar94
Report abuse or broken download link