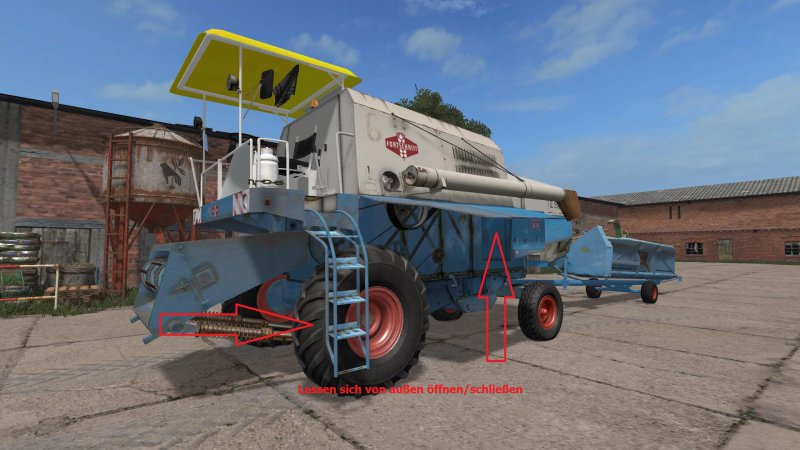 FS17 Fortschritt E512 Pack


Mod for Farming Simulator 17
Description
FS17 Fortschritt E512 Pack
The mod does not have to be unpacked!
Fortschritt E 512
with 2 cutting units and 2 cutting carriage.
The thresher has a grain tank of 2300 liters (not much, but original).
At 512 everything is animated, i. all the flaps can be opened from the outside, the ladder can be folded up and down and the engine can be built in and out.
There is also an integrated IC control, so that the ladder can be closed from the inside and the closed cabs the door u. Windows open.
Furthermore, the thresher must be opened before starting work with X, then the flap goes from the grain tank and it runs out of pipe and remains outside.
Of course, you can also turn the pipe on / off for manual shutdown.
Now have fun with the mod.
Report abuse or broken download link