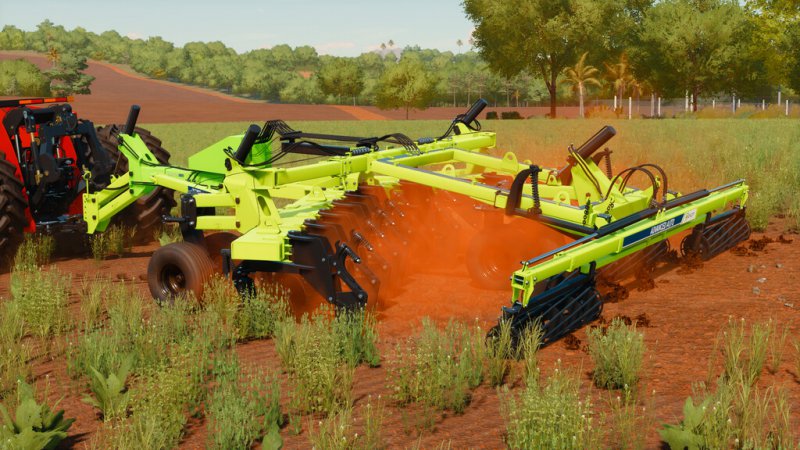 FS22 Piccin Advanced Auto


Mod for Farming Simulator 22
Description
FS22 Piccin Advanced Auto
The new Advanced Auto improves the performance and quality of soil decompression operations in large areas, providing a reduction in operating costs.
It is the only uncompacter that performs curves with a turning radius of 25 meters in operation with rods at depths of up to 550 mm, designed to promote minimal revolving of the surface organic layer and reduce the need for preparation operations.
With double automatic disarming system, with flat spring and helical spring that protects the set from possible impacts during operation.
Providing ease for obstacle deviations or level curves without the risk of causing damage to the equipment. All with simple panel controls inside the cabin, where the operator can change the depth and spacing between rods when necessary.
Price: 99000$
Number of rods: 11
Working Range: 3300 to 66000mm
Distance between rods 300 mm to 600 mm
Required power: 606 hp
Cutting depth: 200 to 500 mm
Report abuse or broken download link