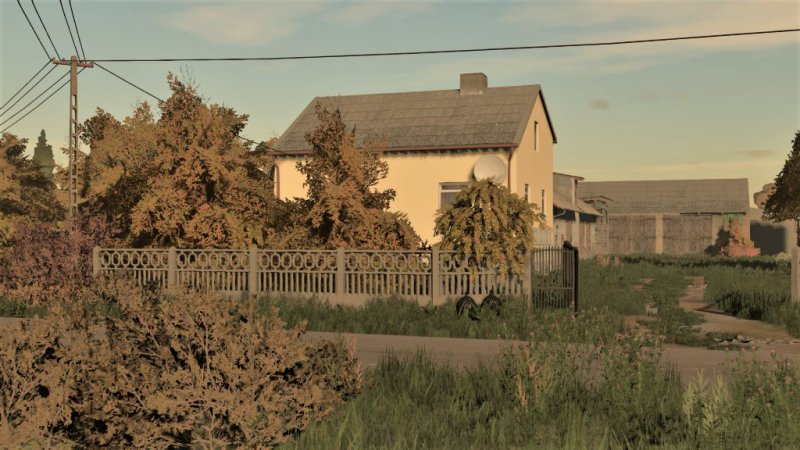 FS19 Wola Brudnowska v1.2.1


Mod for Farming Simulator 19
Description
FS19 Wola Brudnowska v1.2.1
Mapa odwzorowana z życia realnego. Tereny typowo mazowieckie.
Posiada:
-ogromną wioskę
-4 gospodarstwa
-błoto
-2 skupy
-biogazownia
-nowe oświetlenie
-średnie i małe pola. Od c330 do Fendt'a. Około 240 wraz z łąkami
-tartak, przędzalnię
-2 lasy
-PDA (dosyć ubogie ale na pewno czytelne)
-niesamowity klimat
Lista zmian v1.2
-dodano wsparcie dla seasons (maska,tekstury krzaków)
-dodano ruch drogowy
-wizualne zmiany
-nowa obora na krowy
-dodano kurnik na GR4 (kury chodzą po podwórku)
-dodano silos na kiszonkę
-lekko poprawiono PDA
-nowe wrota
-nowe tekstury roślin oraz podłoża
-dodano dodatkowe dzwięki na mapie
-niektóre błędy w logu zostały usunięte (już można stawiać budynki, usunięto lua)
-usunięto bawełnę z misji na polach
Lista zmian v1.2.1
-usunięto błoto które bugowało koła (koła podskakiwały)
-usunięto lewitujące obiekty
-i kilka drobnych zmian
I wiele, wiele więcej.
WAŻNE!!!
Prawdopodobnie nie trzeba zakładć nowego savegame. Jeśli jednka wystąpią jakieś błędy no to trzeba spróbować na nowym savegame.
I wiele, wiele więcej.
Jest to moja pierwsza mapa. Ale na pewno nie ostatnia :)
Wielkie podziękowania dla OalePadaka za pomoc przy mapce
Zakaz edycji!!
Można wnosić na inne fora pod warunkiem oryginalnego linku oraz zdjęć.
Report abuse or broken download link