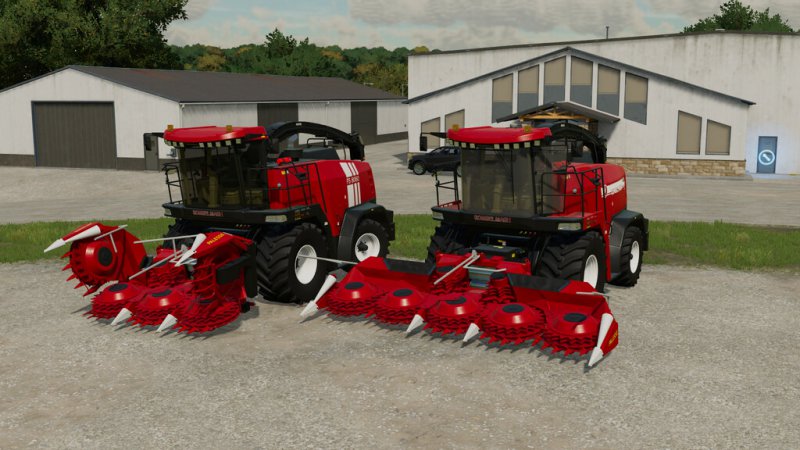 FS22 Gomselmash FS8060


Mod for Farming Simulator 22
Description
FS22 Gomselmash FS8060
Forage harvesting complex Gomselmash FS8060 – powerful machine suits to large agricultural enterprises focused on the high level of animal farming development. Well-designed construction, parts and components produced on advanced equipment, components from best suppliers are the basis for maximum performance of harvester in various operations.
Six-rollers feeding device – three stage of powerful pressing of leafy weight for quality and energy-saving chopping.
The space cab of new unified series with excellent panorama has a high level of ergonomics.
Gomselmash FS8060
Price: 350.000$
Power: 650 hp
Max. speed: 40 kph
Modifications (different sounds):
– FS8060 (650 HP)
– FS650 (650 HP)
Configurations:
– Design color
– Wheels
– Tinted glass windows
– Dynamic Tire-Pressure-System (built-in Tire Pressure script)
Additional features and recommendet mods:
– GPS (requires FS22_guidanceSteering)
– Passenger Seat (requires Kubota DLC)
– Dashboard Live Integration (requires FS22_DashboardLive)
– Interactive Control Integration (requires FS22_interactiveControl)
KVK 0200000 aka GSM 6000:
Price: 80.000$
Required power: 580 hp
Working width: 6.0 m
Max. working speed: 10 kph
Configurations:
– Design color
Report abuse or broken download link