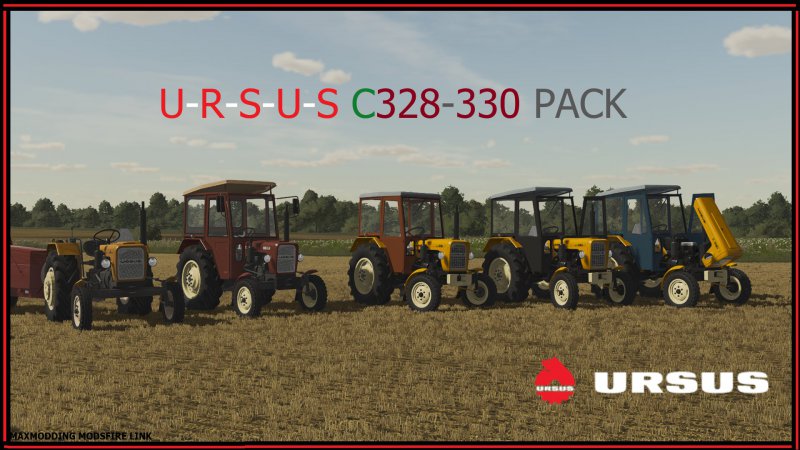 FS22 Ursus C330/328 V1.0.0.1


Mod for Farming Simulator 22
Description
FS22 Ursus C330/328 V1.0.0.1
Ursus C-330 – lekki ciągnik rolniczy produkowany w latach 1967–1987 przez zakłady mechaniczne Ursus w Warszawie.
Skrzynia biegów: 6/2
Napęd: 2WD
Producent: ZPC Ursus
Masa własna: 1675 kg; 1901 kg (z obciążnikami); 2170 kg (z obciążnikami i kabiną)
Posiada konfiguracje:
-kabin
-opon
-obciążników
-kolorów
V1.0.0.1
Dodano SIMPLE IC
-Poprawione dźwięki
-Nowe kolory malowania kabin i maski
-Nowe opony
-Poprawione store+icon
-Zakaz zmiany linku!
Prohibition of changing the link!
Credits
MAXMODDING, WUJA, PREZES, USER12
Report abuse or broken download link