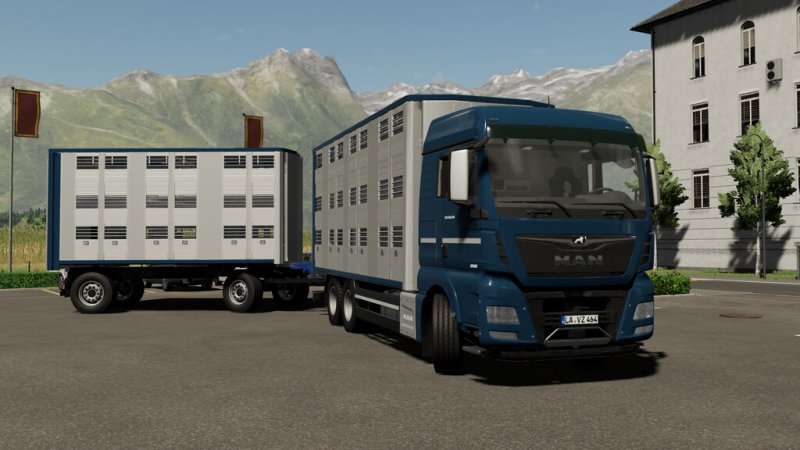 FS22 Livestock Transporter Package


Mod for Farming Simulator 22
Description
FS22 Livestock Transporter Package
This livestock transport pack, includes a MAN TGX 16.640 with body and a trailer.
Prices
– Truck: $ 116.000
– Trailer: $ 60.820
Capacity
– Truck: 38 pigs, 24 sheeps, 12 cows.
– Trailer: 26 pigs, 20 sheeps, 12 cows
The truck and trailer can be used individually (e.g. inside the farm to move the cows to pasture) as well as in combination (e.g. for cattle drivers, contractors or for the farm itself).
Animations
– Operate ventilation flaps: LBM
– Open/close heaven: RBM
Only for PC
With the additional mod "Simple IC" the fans can be switched on. On the towing vehicle in the interior of the cabin, on the trailer above the drawbar.
Simple IC can be downloaded at GitHub.
Report abuse or broken download link