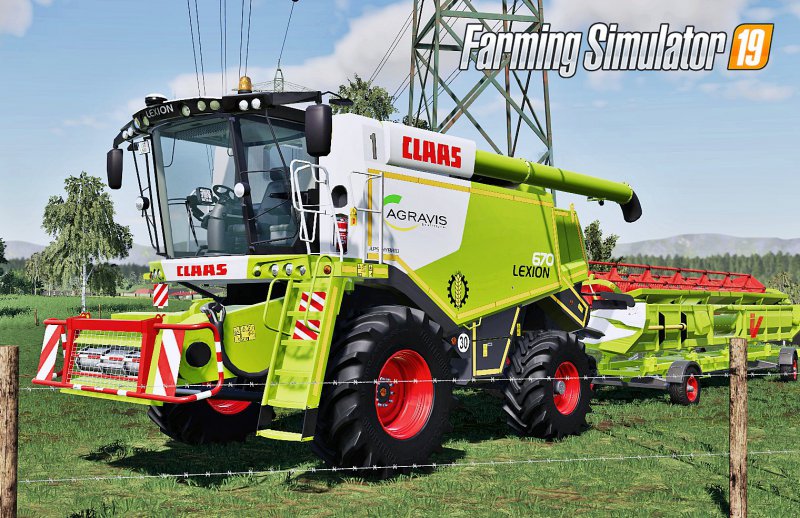 FS19 Claas Lexion 600 Series


Mod for Farming Simulator 19
Description
FS19 Claas Lexion 600 Series
Hello Farming Simulator 19 players!
I presenting my the biggest project project-Claas Lexion 600 Series for FS2019. This mod is the completely under standards FS19!
Mod has many configurations, animations, improved combine model new textures on the standards FS19 and many more features…
I spent a few weeks on this mod.I hope you will like the mod and and you'll appreciate my effort.
Have a nice game!
Claas Lexion 600 Features:
– New textures on the standards FS19
– Washable and Wearable
– Animated joystick
– Movable rear axle
– 2 types Tires —> Trelleborg, Michelin
– Seat suspension
– Reflector Stripes configuration
– 18 types wheels configurations (with new rims)
– 3 types engine power versions —> Lexion 650, 660 and 670
– Pedals animation in the cabin
– Interior light
– Logo configurations —> Agravis, Claas100 and Fricke
– Numbers configurations —> 1, 2, 3, 4 and 5
– Dynamic hoses in Cutter Trailer
– Terra Trac wheels configuration
– Working lights, turn signals, brake lights
– Displays animated
– Folding Grain Tank
– Full animation of unfolding the chopper
– Animated hydraulic
– Working Particle System
– And more other features…
*** No errors in LOG!!! ***
The package includes:
–> Claas Lexion 600 Serie (650, 660 ,670)
–> Claas Vario V750 and V900
–> Claas Conspeed 8 rows
–> Claas Cutter Trailer
*Please keep only my download link and don't upload this mod on other hosts!
*Please don't release edit this version mod!
*The ban on taking the mod to other forums with changed content post!
Credits
Daguer3D, Vasilisvasilis31
Report abuse or broken download link