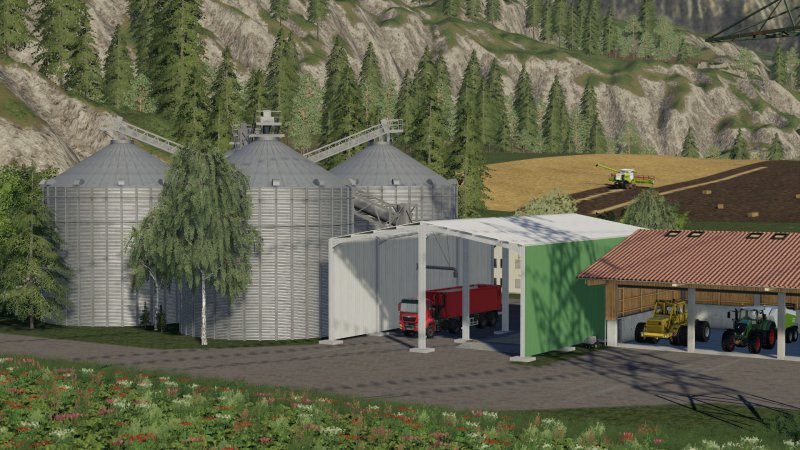 FS19 Große Siloanlage V1.3


Mod for Farming Simulator 19
Description
FS19 Große Siloanlage V1.3
Hallo liebe LS 19 Community!
Hier gibt es unsere Große Siloanlage für den LS19!
-Kapazität pro Fruchtsorte: 900.000 Liter
-Preis: 810.000 €
-Platzierbar
-Unterstützung aller Fruchtsorten
UPDATE 1.1:
-Fehler beim Hochladen auf den Dedicated Server gefixt.
UPDATE 1.2:
-Fehler beim beladen von einigen Fruchtsorten gefixt..
Wir wünschen euch viel Spaß mit der Siloanlage!
Liebe Grüße
Euer PM-Modding Team
Die Mod darf auf anderen Seiten NUR mit dem Originalen Downlaod Link veröffentlicht werden!
Ihr könnt die Mod auf eurer Karte verwenden jedoch nicht mit einbinden!
The mod may be published on other sites ONLY with the original downlaod link!
You can not use the mod on your card but do not include it!
Credits
Modell: Giants and PM-Modding
Textur: Giants and PM-Modding
Script: PM-Modding
Idee / Konzept: PM-Modding
Tester: PM-Modding Team
Report abuse or broken download link